Fame and fortune are great, but even the richest and most famous celebrities still have personal issues. In fact,often times that public success leads to private turmoil- and the gang from Central Perk are no exceptions. Here's a look at the personal struggles of the cast of Friends.
1. Courtney Cox's cosmetics enhancements
Like many celebrities,Courtney Cox is guilty of going of going a little too far in the pursuit of the so-called 'fountain of youth'. Long rumored to have all kinds of plastic surgeries, Cox eventually opened up to New Beauty in 2017 for a frank chat about what she's done to maintain her youth look. Eventually, Cox had all of her "fillers dissolved" and pivoted to more natural procedures such as laser treatments and dietary supplements.

2. Can you actually believe,Matt LeBlanc almost had a nervous breakdown?
Speaking with Entertainment Weekly, Matt LeBlanc said the show's incredible success contributed to problems at home- especially after his spin-off series Joey flopped and his newborn daughter, Marina, was diagnosed with the rare medical condition cortical dysplasia. He responded by taking a year off after Joey was cancelled. Luckily, Marina outgrew the condition and is now a perfectly and healthy teenager.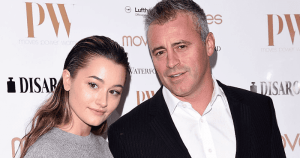 3. Jennifer Anniston can't escape Brangelina
Anniston and Brad Pitt divorced in 2005, amid rumors that Pitt had hooked-up with co-star, Angelina Jolie, while filming Mr. and Mrs. Smith. More than a decade later, the triangle is still all anybody can talk about, especially with Aniston.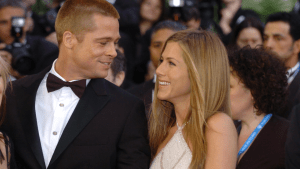 4. Jennifer Aniston was estranged from her mother.
For well over a decade , Aniston was estranged from her mother, Nancy Dow. The reason?In 1999, Dow published a tell- all book called From Mother and Daughter to Friends: A Memoir. Although, Aniston claimed in a 2015 interview with the Hollywood reporter that she and Dow are all fine now, the Emmy winner admitted things were pretty rough for a while, especially when she was growing up.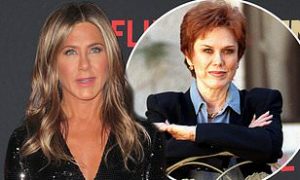 5. Matthew Perry battled addiction for years
Matthew Perry has been open and honest about his struggles with substance abuse,which sent him to rehab twice during the peak of Friends's success. But now sober actor managed  to shock us once again when he admitted to BBC2 Radio in 2016 that his addictions caused him to forget filming three years of the show.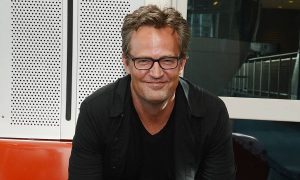 6. Courtney Cox's divorce from David Arquette was kind of weird
Courtney Cox and David Arquette, who met on the sets of slasher movie Scream, announced they were separating after 11 years of marriage in 2010.Oddly enough, the couple didn't actually go through with filing for divorce until about two and a half years later, the divorce was settled in June 2013.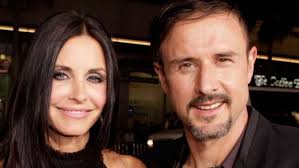 7. Lisa Kudrow got screwed by her ex- manager
In 2014, a jury found Lisa Kudrow in breach of contract after a lengthy legal dispute with her former manager, Scott Howard. He claimed Kudrow owed him residuals from when he still manged her like you know, from all those reruns of Friends.He first filed the suit in 2008, and after six miserable years, a jury ultimately ruled in Howard's favor. As a result, Kudrow had to fork over $1.6 million.